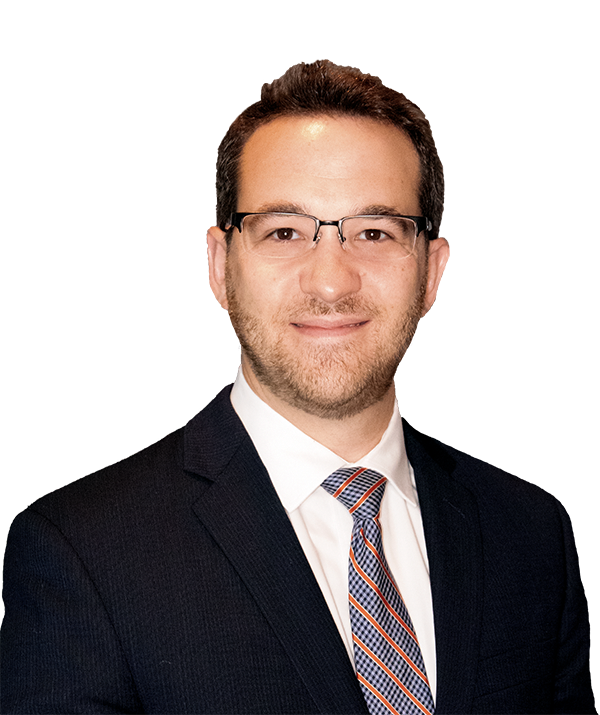 Michael P. Silverstein, MD
Orthopaedic Surgeon
Areas of Interest:
Minimally Invasive Surgery, Robotic Spine Surgery, Motion-Preservation Surgery
Undergraduate Education:
University of Florida, BA, Human Nutrition (Summa cum laude)
Medical School
Florida State University College of Medicine
Residency Training:
Cleveland Clinic Foundation, Orthopaedic Surgery
Spine Surgery Fellowship
OrthoCarolina Spine Center in Charlotte.
Board Certification
Orthopaedic Surgery American Board of Orthopaedic Surgery
Associations:
Florida Orthopaedic Society
Lumbar Spine Research Society
American Academy of Orthopaedic Surgeons
North American Spine Society
Michael P. Silverstein, MD, is a Board-Certified Orthopaedic Spine Surgeon with the Citrus Orthopaedic and Joint Institute. He has additional subspecialty training in spine surgery and specializes in minimally invasive surgery, robotic spine surgery and motion-preservation surgery. He also provides patients the latest treatment options for degenerative cervical, thoracic and lumbar spine conditions, in addition to vertebral compression fractures, disc herniation, and SI joint disorders.
Dr. Silverstein and the spine team offer expert spine care and are equipped with the knowledge and techniques necessary to treat numerous conditions. A few include herniated/ruptured discs, spinal stenosis, spinal deformity, nerve disorders, SI joint pain, disorders of the cervical, thoracic and lumbar spine and more.
Fortunately, most neck and back conditions are successfully treated with non-operative care. Dr. Silverstein believes the decision to proceed with spine surgery should come only after exhausting all nonsurgical treatment options such as lifestyle modification, physical therapy, injections and medication.
Should surgery become necessary, Dr. Silverstein is trained in cutting-edge surgical techniques to address the neck or back condition and help patients return to daily life. He advises patients about their options and helps them decide on the procedure best suited for their condition.
Dr. Silverstein's patient-centered approach, aligned with outcome-driven, evidenced-based medicine, is fundamental to his philosophy of care. He strives to treat each patient as if they are his only one and is dedicated to helping his patients improve their health and reclaim their best possible quality of life.
Dr. Silverstein earned his Bachelor's degree in Human Nutrition from the University of Florida graduating Summa cum laude and his Medical degree from Florida State University College of Medicine. He completed his Orthopedic Surgery residency at the world-renowned Cleveland Clinic Foundation, followed by a Spine Surgery Fellowship at OrthoCarolina Spine Center in Charlotte.
Dr. Silverstein has published extensively in peer-reviewed journals, participated in national and international lecturing, and is a member of the Florida Orthopaedic Society, Lumbar Spine Research Society, American Academy of Orthopaedic Surgeons, and North American Spine Society.
He is a long-time participant and supporter of the Uganda Spine Surgery Mission. This international organization provides spinal care to patients afflicted by infections, degenerative, traumatic and congenital spine ailments.
Michael P. Silverstein, MD Patient Reviews